Management Team
Iain Macleod – Partner
Iain is one of the founders and owners of Route to Market Consulting.
He is a highly experienced sales professional who is recognised as a specialist in developing sustainable relationships within new client accounts within the Consulting community. In his career Iain has been involved in supporting the creation and execution of go to market strategies for a large number of leading Consulting and Technology organisations including Deloitte, KPMG, CSC, Atos, Booz & Co, Roland Berger and IBM.
Iain brings significant experience of direct sales within a Technology based Consulting environment and has led the commercial element of multiple winning Consulting and Professional Services bids in the Financial Services, Telecommunications, Local Government, Media and Technology sectors.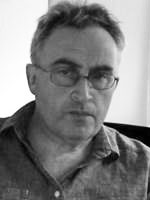 Barry Whale – Non Executive Advisor
Barry is a Partner Level Consultant with 30 years industry experience working within the IT industry across the multiple services sectors. He has held senior leadership positions in a number of technology focused consulting organisations and has been personally responsible for a significant volume of sales during his career.
Barry has an extensive personal network of contacts within the Enterprise sized organisations that Route to Market customers typically target, and as well as his significant expertise in the planning and execution of successful sales strategy, his input also helps our customers to understand how to establish and nurture those relationships to ensure long-term success.
As a highly respected Management Consultant he has led a number of high profile client engagements from infrastructure transformations to acquisitions and divestitures and as a result has a deep understanding of how the organisations we target are structured, and what traits they are looking for in a potential new supplier.
Douglas Menzies – Operations Director 
Douglas is responsible for client satisfaction and delivery at Route to Market Consulting.
An experienced Business Development Consultant having worked across software, infrastructure and operational transformation campaigns for multiple global technology solution providers. Over the course of his career Douglas has been involved in the planning, execution and delivery of marketing campaigns for consultancy led Technology and Business Transformation clients where a key requirement is a deep understanding of how C/D level operatives link solutions to their change strategy.
Douglas brings almost a decade of experience of both core and niche business solutions across multiple industry verticals including Financial Services, Professional Services, Public Sector, Manufacturing, Retail and Distribution.